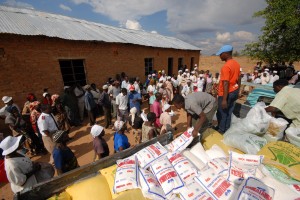 Hear Africa Foundation is a volunteer-run organization working to create sustainable solutions to the issues of poverty, social support, health care, education and infrastructure development in Zimbabwe. We facilitate a practical response to these matters while paying special heed to the cultural context and the sensitivities of Zimbabweans.
Our mission is to raise financial support in Canada while working with the people of Zimbabwe to ascertain and respond to specific humanitarian needs, with the long-term view of developing local sustainability. We believe that relief of poverty will occur with sustainable and humanitarian infrastructure investments, such as repairs to schools or provision of agriculture products.
Hear Africa Foundation is a registered charity with Canada Revenue Agency and has NGO status in Zimbabwe.